Simply put... Genie S-TV is television thru the internet. Genie S-TV is a way to cut the cord from cable TV, or get rid of that ugly satellite dish, and have a better entertainment solution to watch TV for the entire family. The fact that it's brought to you through the internet and not cable or satellite, it costs much less, much less...and, it could be FREE. Genie S-TV is a software that can be installed on many different types of devices such as a Fire Stick, Android TV Box, Cell Phone, PC Computer, Mac Computer, Play Station, and many other types of devices. When one of these devices is hooked up to a television you have access to thousands of channels to watch, including all of your favorite programs, movie channels, sports packages, and a lot more (see entire channel guide). This is called "streaming" TV, and that's what the "S" stands for in Genie S-TV.
Subscription based streaming services such as Netflix, Hulu, DirectTV Now, SlingTV and YouTube, all have their monthly fees, but none of these can come close to offering the amount of content that Genie S-TV has to offer. That's why we say "Why buy a smart TV when you can have a Genie S-TV". That's Genius!
In order to use our Genie S-TV service, you will need an internet connection with a download speed of at least 15MB. You will also need a streaming device that plugs into your TV and connects to your internet. Popular streaming devices to connect to your TV are the Amazon Firestick, Fire TV, Android Boxes, nVidia Shield, & Apple TV. You can use your Android cell phones or tablets, iPhone or iPad, or even your Windows PC or Mac computer to watch Genie S-TV without having to add any other device. If you do want to connect Genie S-TV to your television and do not have a device, we have pre-loaded devices ready for shipping (and these comes with some extra goodies).
Sign up now for a 24 hour trial, 3 day or 7 day pass, and you will be convinced that the Genie S-TV is the best alternative to the fat cable or satellite bills! If you are already convinced sign up today. All plans are month to month with no contract, no credit check, and can be cancelled at anytime with no cancellation fees.
SCREENSHOTS FROM GENIE S-TV
1 / 5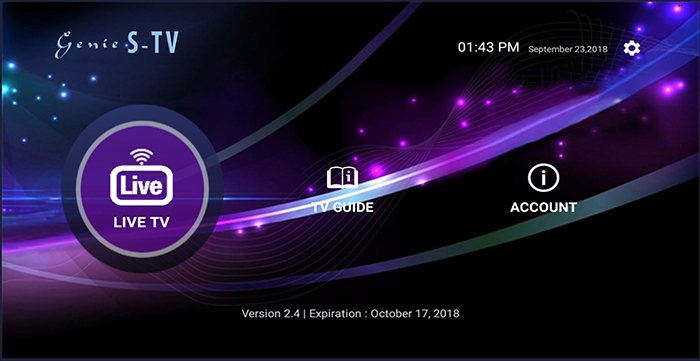 Genie S-TV Main Menu
2 / 5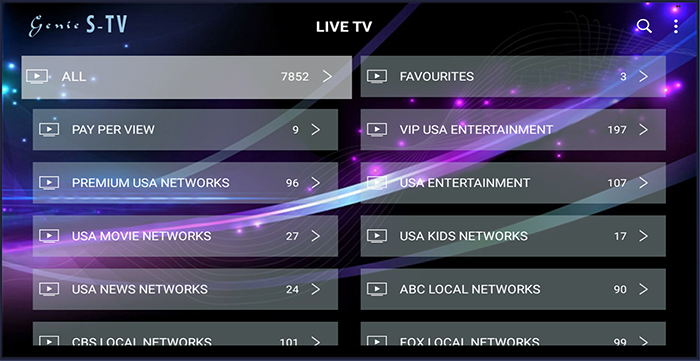 Plenty of categories in easy to understand format
3 / 5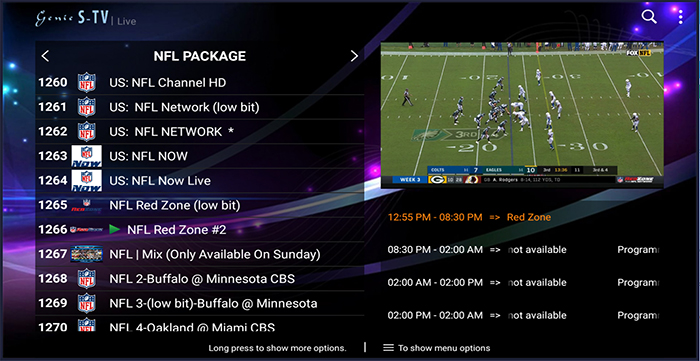 The preview screen also offers TV schedule below preview
4 / 5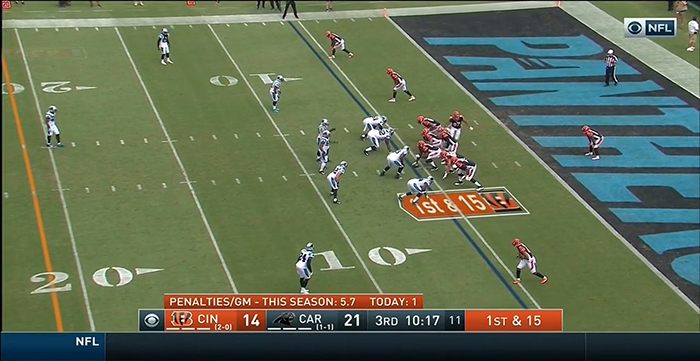 High definition on full screen with pause / play
5 / 5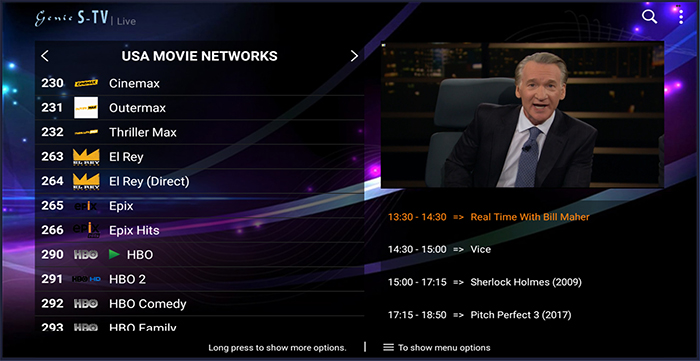 Easy to see what movies are coming on the Premium Movie Channels
❮
❯